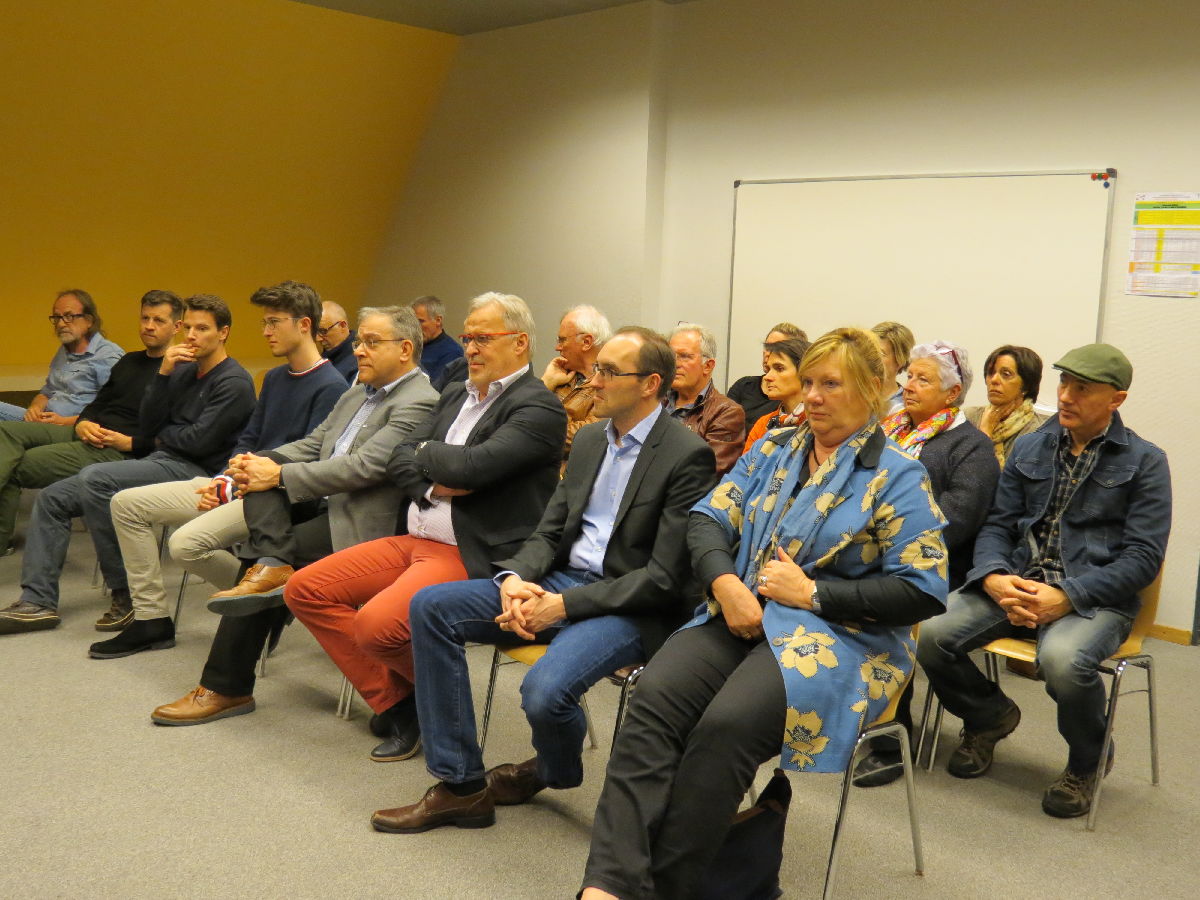 AG
Invitation! AG du tennis le 23 mars à 19h
Chers membres,
Nous avons le plaisir de vous inviter à notre Assemblée générale ordinaire qui aura lieu le 23 mars 2022 à 19h au Centre Prince Henri. 
Veuillez trouver ci-joint l'ordre du jour.
Venez nombreux, car beaucoup de changements attendent notre club !
En effet, la Commune a décidé de construire un nouveau Pavillon à côté des terrains 2 et 3 et nous espérons avoir une bulle pour jouer au tennis à Walferdange l'hiver.
La Commune a présenté en décembre le projet du nouveau Pavillon au comité du tennis. À la suite de cette réunion, le comité a fait part de ses remarques et revendications aux responsables communaux. A ce jour malheureusement il ne semble pas que celles-ci aient été prises en considération pour le projet voté en décembre.
En annexe vous pouvez consulter la position du TCR Walfer concernant le projet du nouveau Pavillon. 
Si vous avez des questions n'hésitez pas à venir à notre Assemblée générale pour les poser.
Nous recrutons !
Le club cherche également des nouveaux membres motivés pour agrandir son comité, notamment pour :
améliorer notre site internet, 

créer une page Facebook, 

aide administrative, 

etc….
Toutes les bonnes idées et les bonnes volontés sont les bienvenues !
Salutations sportives,
Le Comité du TCR Walferdange
ENGLISH :
Dear members,
We are pleased to invite you to our Ordinary General Assembly which will take place on March 23, 2022 at 7 p.m. at the Center Prince Henri.
Please find attached the agenda.
Come many, because many changes await 
Indeed, the Municipality has decided to build a new Pavilion next to courts 2 and 3 and we hope to have a bubble to play tennis in Walferdange in winter.
In December, the Commune presented the project for the new Pavilion to the tennis committee. Following this meeting, the committee shared its comments and demands with the municipal officials. To date, unfortunately, it does not seem that these have been taken into consideration for the project voted on in December.
In the appendix you can consult the position of the TCR Walfer concerning the project of the new Pavilion.
If you have any questions, do not hesitate to come to our General Assembly to ask them.
We are hiring !
The club is also looking for new motivated members to expand its committee, in particular to:
- improve our website,
- create a Facebook page,
- administrative assistance,
- etc.
All good ideas are welcome!
Sports greetings,
The Committee of the TCR Walferdange
DEUTSCH:
Liebe Mitglieder,

Wir freuen uns, Sie zu unserer ordentlichen Generalversammlung einzuladen, die am 23. März 2022 um 19 Uhr im Centre Prince Henri stattfinden wird.
Anbei finden Sie die Tagesordnung.
Kommt zahlreich, denn auf unseren Verein warten viele Veränderungen!
Tatsächlich hat die Gemeinde beschlossen, neben den Plätzen 2 und 3 ein neues Pavillon zu bauen, und wir hoffen, im Winter in Walferdingen eine Traglufthalle zum Tennisspielen zu haben.
Im Dezember stellte die Gemeinde dem Vortsand das Projekt für das neue Pavillon vor. Im Anschluss an dieses Treffen teilte der Vorstand den Gemeindeverantwortlichen seine Kommentare und Forderungen mit. Leider scheinen diese bis dato bei dem im Dezember abgestimmten Projekt nicht berücksichtigt worden zu sein.
Im Anhang können Sie die Position des TCR Walfer zum Projekt des neuen Pavillons nachlesen.
Wenn Sie Fragen haben, zögern Sie nicht, zu unserer Generalversammlung zu kommen, um sie zu stellen.
Wir suchen dich !
Der Club sucht auch nach neuen motivierten Mitgliedern, um seinen Vorstand zu erweitern, insbesondere um:
- Verbesserung unserer Website,
- Erstellen einer Facebook-Seite,
- administrative Unterstützung,
- usw.
Alle guten Ideen sind willkommen!
Sportliche Grüße,
Der Vorstand des TCR Walferdange